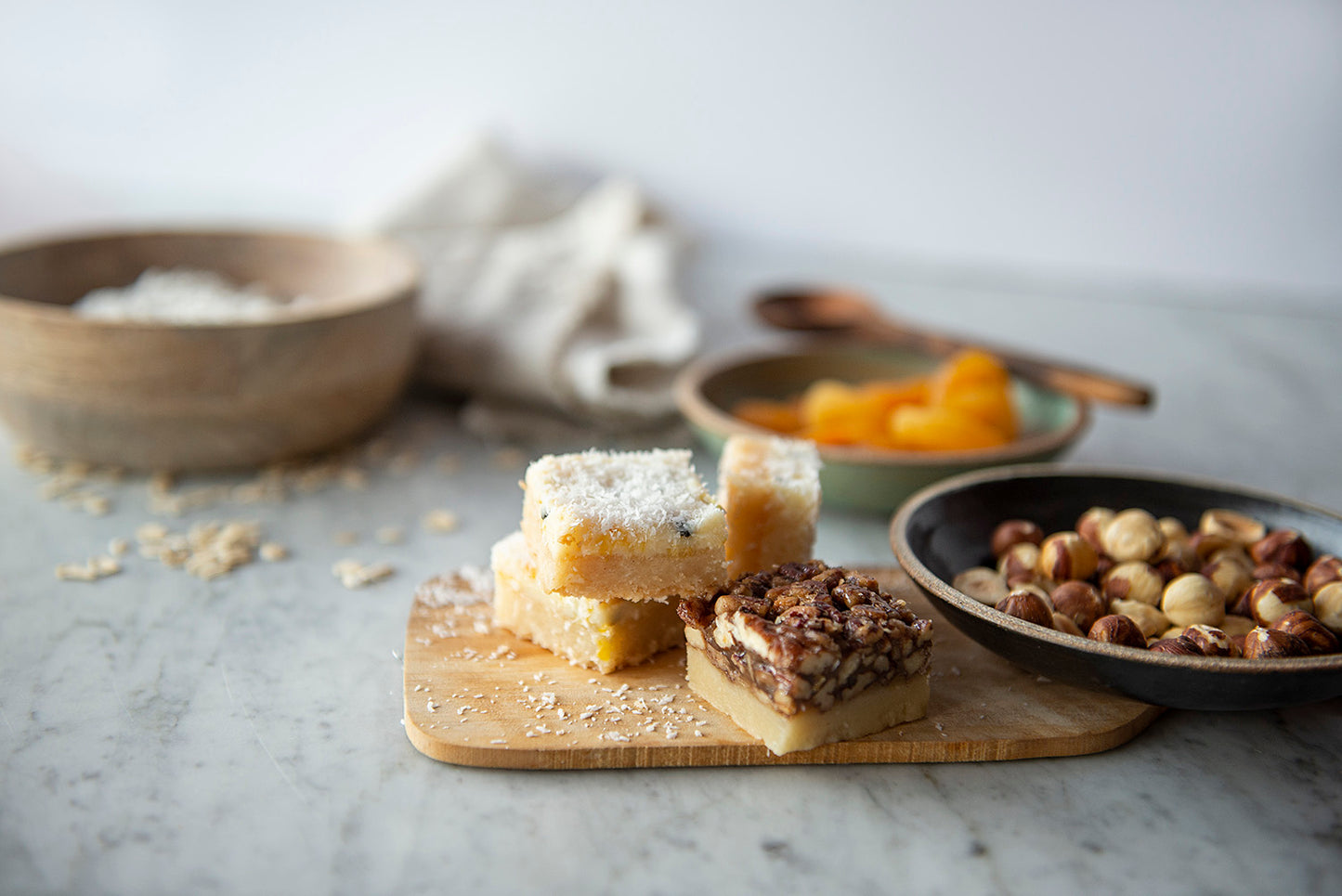 Are you ready for the start of school? These days only my youngest two boys live at home - the 'baby' of the family will be starting his freshman year at high school, and my third born will become a senior while the older two head off for their sophomore and junior years at college. And although my home may not be AS crazy and boisterous as when all four lived at home full time, the younger two do a great job of making sure I don't miss out on the back-to-school frenzy!
Yes, the first few weeks of school can be challenging – getting the kids out of the house on time, shuttling them between activities (not to mention filling out all those forms!). It can make even the most organized parent go a bit loopy. Why not let Boomerang Bites alleviate some of the stress?
Kids are crazy for our tasty treats and parents love our wholesome ingredients. Toss 'em in lunch boxes, grab one on the way to soccer practice or simply serve them with coffee to your friends. We also make platters for PTA meetings, back-to-school meetups, birthday parties, potlucks, or anywhere else there'll be a crowd. Our two- and 4-bite packs make great party favors too!
PS. Did you know our bites have a great shelf life? They last a couple of weeks if stored properly. Pick up a box, chuck 'em in the fridge and serve when needed. Too easy.
Visit our website or email us at info@boomerangbites.com to place your order.